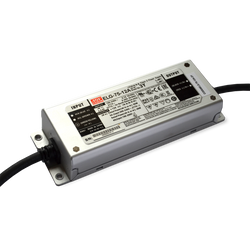 150W 12V Meanwell Dual Output Power Supply
This power supply is for those who have purchased one or more of our LED lighting systems and are ready to upgrade and connect to an Apex controller for automated dimming and lighting cycles. 
This product is only necessary if you are running an Apex controller. An Apex-to-Meanwell connector cable is also required to connect to the Apex, and is available as a separate accessory.
NOTE: This power supply has two output cables, allowing you to run up to two lighting units from a single source.