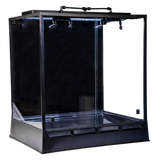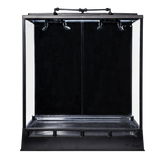 COMPOSITE BACK PANEL UPGRADE
Our lightweight back panel is made of an aluminum/hollow core composite that reduces the weight of each vivarium by approximately from 5 to 10 lbs. (depending on the model of vivarium you select), making them extremely easy to move, carry and maneuver.
Add as many panels to your cart as you are ordering vivariums – we will automatically incorporate each into your custom-built enclosures.