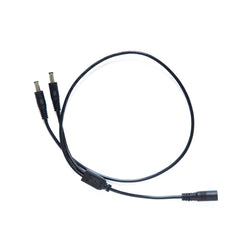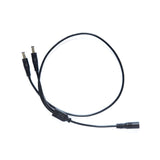 Fan Cable Extension & Splitter
This is an extension and splitter for the Amazonia and Selva Plus circulation systems.  It will connect to the 9V 1A power supply cable and enable one connection at that point, then extend an additional 22" and provide an additional connection.  This extension/splitter enables multiple fans on multiple vivariums to be run from one power supply.  Overall length of the extension/splitter is 27".
The extension/splitter can also be used to connect the Rio water pump and fan circulation system in the case where you may want to use a single power supply for both.